We fully focus on breeding 100% pure British Texel ewes and rams.
Welcome on the website of Berkvens British Texel sheep. On this website we inform you about ourselves, our breeding, our goals and the rams we use. We are the Berkvens family and we run a poultry and sheep farm in Ospel.
We are the Berkvens family and we run a poultry and sheep farm in Ospel
In the early 90's we started keeping some Suffolk ewes as a hobby. Later on these were traded for Texel/Swifter crossbred ewes. With these sheep we grew to around 100 ewes.
As the years passed we started selecting the Texel/Swifter crossbred ewes on size and ease of lambing. We strive for ewes with sufficient height and length. This is where the British Texel sheep came into view. We bought an English ram. This gave us quick growing and more muscular lams.
This raised our interest in the British Texel sheep. We done research on the qualities and possibilities of this race during multiple trips to Scotland and England, where we visited several breeders of British Texel sheep. There we investigated the possibilities of buying some sheep and transport them to the Netherlands. The first British Texel ewes arrived in 2013, imported from Southern England. With these sheep our English Texel sheep breeding started. In 2014, 2015 and 2016 we imported a couple more ewes and rams from England.
With the arrival of the British Texel sheep on our farm we joined the 'Dutch Sheep and Goat Breeders Organization' (NSFO). This organization represents a healthy breeding, which is also our vision.
In the summer of 2016, the last Texel/Swifter crossbred ewes have left our farm. We now fully focus on breeding 100% pure British Texel ewes and rams.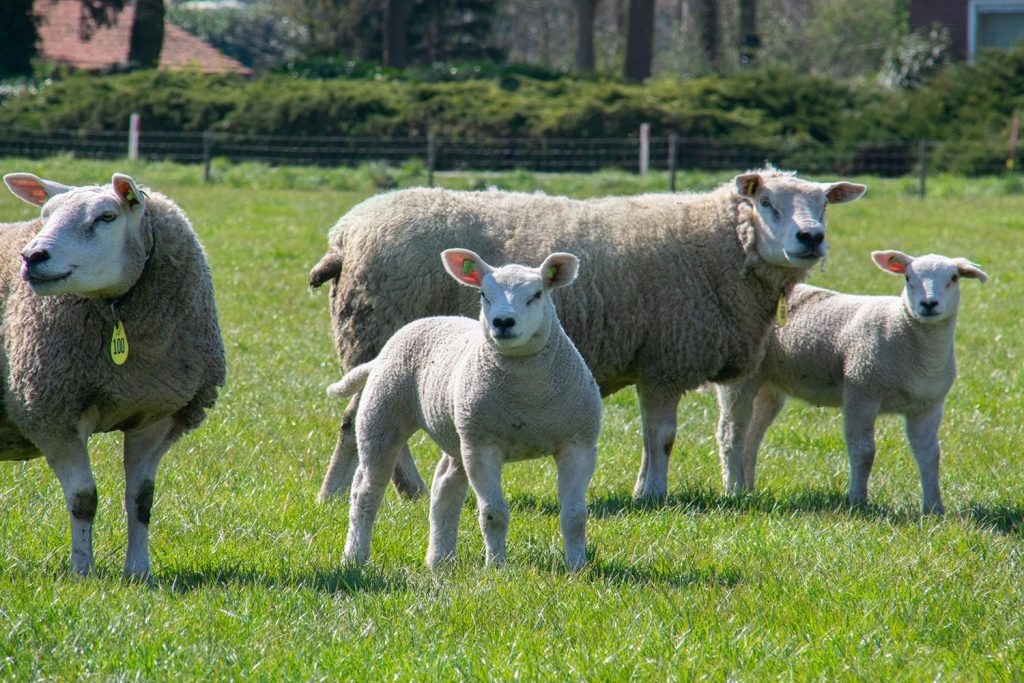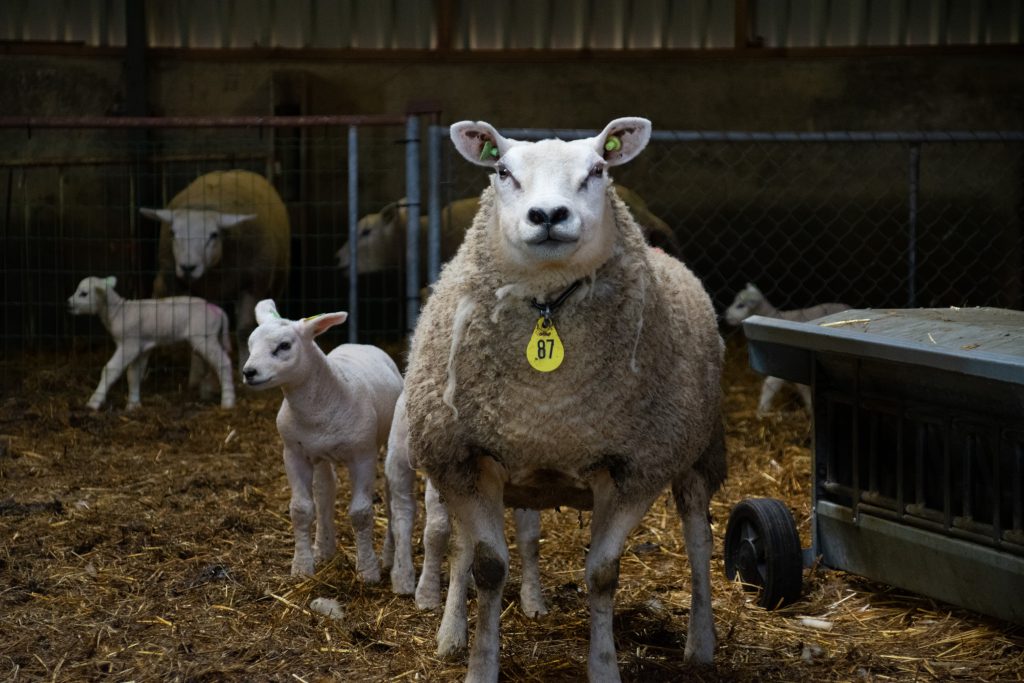 Our farm contains about 5,2 acres of grassland. It was a rational decision to breed British Texel sheep as they descend from the Dutch Texel sheep. However, the British Texel sheep are longer and broader which means they have less problems when giving birth. Also the British Texel sheep grow quicker and are more vital.
British Texel sheep combine with other races very well. They provide strong, quick growing and muscular.
We import British Texel sheep from England, but a big part of the ewes are bred by ourselves. The ewes are mated by a pure British Texel ram. A part of the young ewes are selected to keep ourselves. We select them on the right inheritance and good exterior. We look for good mother qualities like easy lambing and vital lambs.
To ensure a good fertility we require a good lamb to be part of a multiple birth.
Our goals in breeding British Texel sheep include:
1. Two lambs from a mature ewe which give birth easily.
2. Quick growth of lambs and ewes that keep growing steadily to reach a weight of 100 kg.
3. Good muscularity combined with a good representation of the race.
4. Yearlings should be able to lamb without problems.
We strive to mate our ewe lambs in October or November when they weigh 45 to 50 kg, for which we use a young ram. We take the overall development of the ewe lamb in consideration. This quickly provides us with clarity about the qualities inherited by the ewe lambs and young ram.
We keep an eye on the breeding of British Texel sheep in Great Britain, especially the use of rams and inheritance. We import rams from England on a regular basis to maintain the quality of our lambs. We select these rams on size in combination with muscularity and speed of growth.
Breedingrams season 2019 – 2020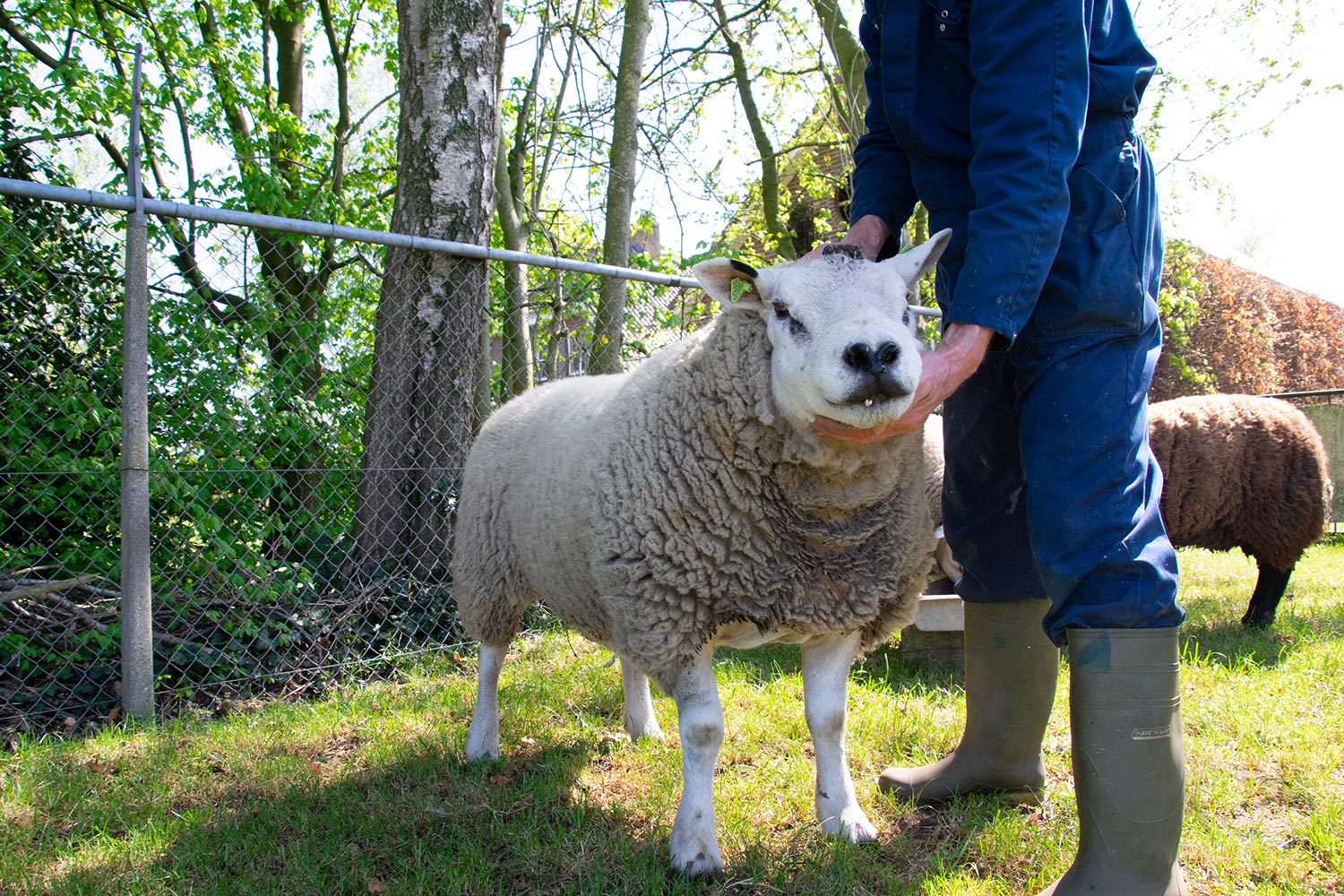 Breedingram
Berkvens
NL 100105446185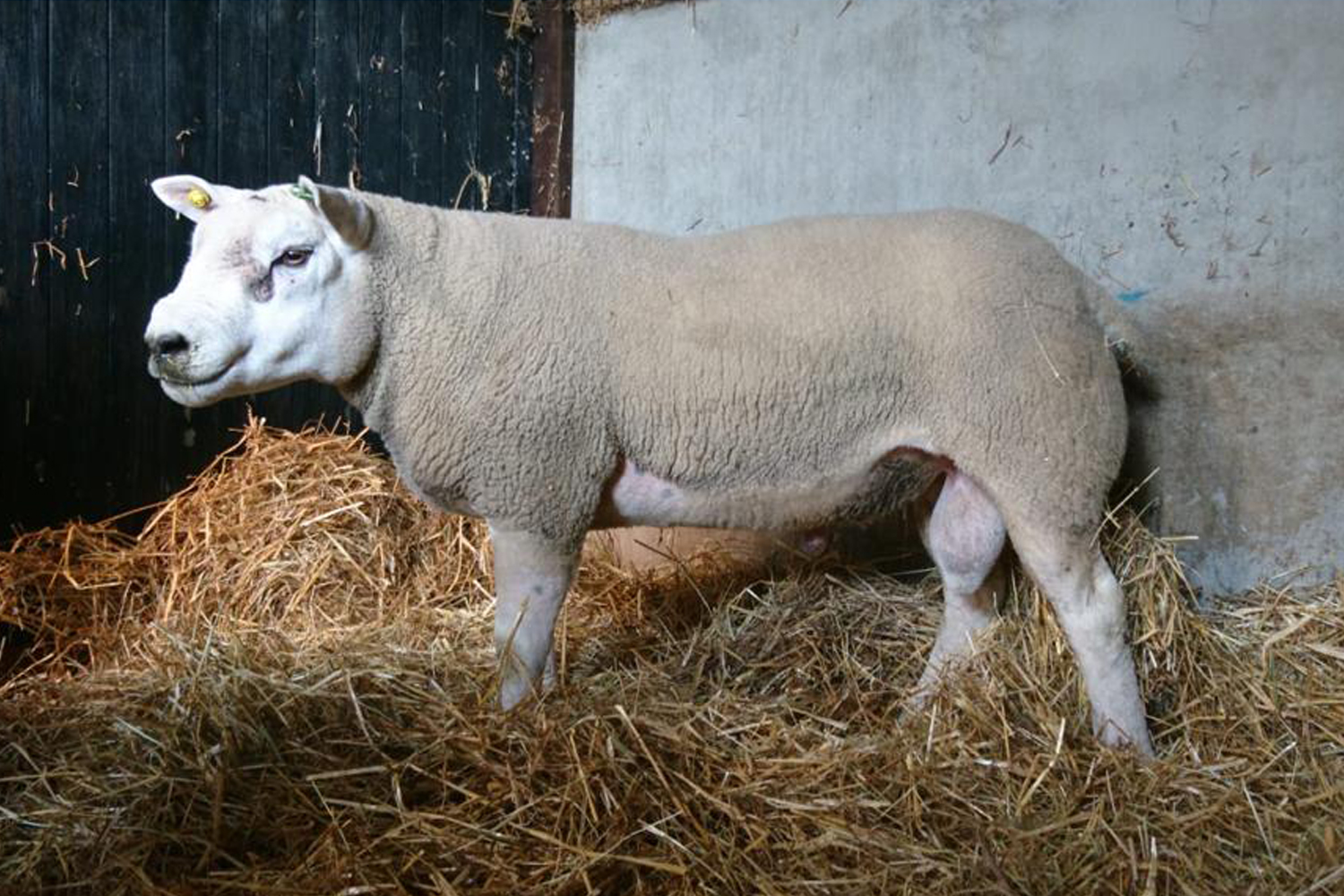 Breedingram
Import
Schotland UK 056161303821
Are you interested in more information? Feel free to contact us by using the contactform or call us.